The number of alternatives to Google Pay have made so-called simple and time-saving cashless payments all that more complex for businesses when it comes to choosing the right payment methods to offer customers.
However, as a consumer, making a payment couldn't be easier. By uploading your card details to a mobile wallet app, you no longer have to be in possession of a physical card when making a purchase. You can simply tap your mobile device and let your virtual card do the work – both in physical stores and for online transactions.
There is a common belief that digital payment options are an easy way to open yourself up to credit card fraud, but digital wallets are far safer than perhaps first thought due to their enhanced security features, such as tokenisation.
Therefore, businesses should aim to offer their customers a selection of payment options which suit their needs. At Acquired.com, our consultative approach to financial services means we can resolve complex payment challenges by integrating payment methods that support frictionless payment journeys.
In this guide, we will be exploring some alternatives to Google Pay, including:
PayPal
Samsung Pay
Amazon Pay
Apple Pay
Let's take a look.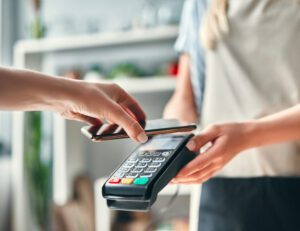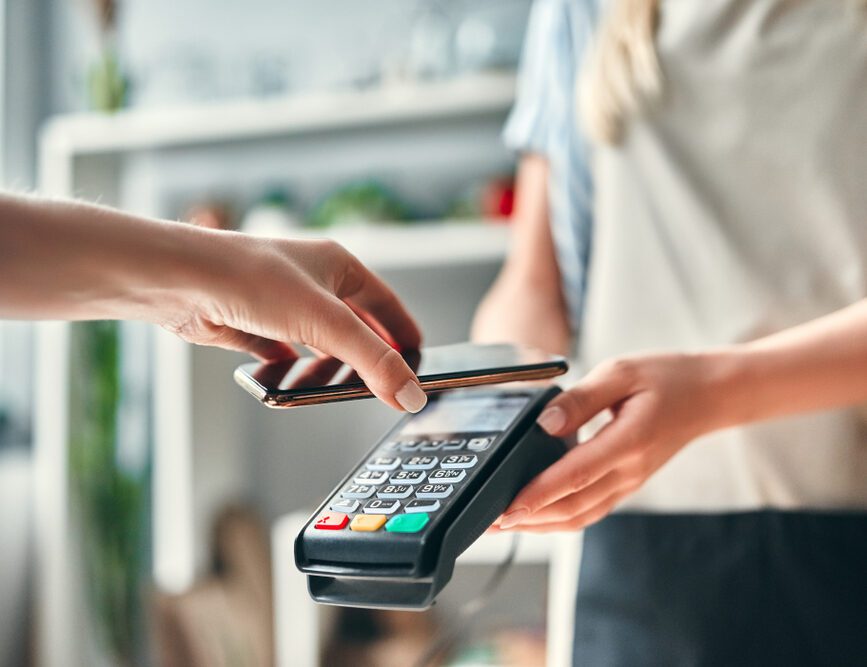 So, what are the alternatives to Google Pay?
Here at Acquired.com, we recommend Google Pay and Apple Pay as preferred payment methods, but there are a wide range of alternative digital payment solutions that are safe, secure, and trusted by businesses and users alike.
Starting with…
PayPal
This alternative to Google Pay was one of the first digital payment methods. PayPal allows its users to accept payments, send money to friends or family, as well as pay for purchases.
This digital payment app has hundreds of millions of active customers and has various advanced security features, including:
Email confirmation every time you make a purchase or sale
24/7 fraud monitoring to alert you to any suspicious activity
Optional security key (2-step verification codes)
End-to-end encryption to secure transactions
Purchasing protection
PayPal is thought to be best for small to midsize businesses and can be easily integrated into a variety of e-commerce websites. Although it does come with some fixed fees, these are transparent in 25 currencies – although these transaction fees are slightly higher than some of its competitors.
The drawbacks of PayPal
No electronic wallet is perfect and there are risks to using PayPal. The contactless payment solution is most notably known for its email phishing scams.
More often than not, the scammers contact customers as PayPal to say a purchase has been made. When the customer contacts the fake account to rectify the false transaction, they may be recommended to give personal debit card details or download software, which can be used to take your data.
One way to avoid these scams is to pay attention to who the email is sent from. For example, if it is from a Gmail or Google Account, it is more than likely it is not from PayPal.
Another example of PayPal scams is identity theft. Some scammers may gain access to your login details and use your account to make fraudulent transactions. You can avoid this style of fraudulent behaviour – known as account takeover – by using different passwords of varying lengths and special characters.
Samsung Pay
Samsung Pay is a similar alternative to Google Pay, but, as you may have guessed, a Samsung Wallet is only available on Samsung-specific Android devices.
Not only can you upload your bank cards to your Samsung Wallet, but you can also upload any membership, gift, and loyalty cards so you can use these like a regular digital card.
You have to enrol to use Samsung Pay, but after that you can get cashback from selective stores when you use the Samsung Pay mobile payment app. The cashback ranges from 2% to 5%, and there might be some restrictions.
Some advantages to using Samsung Pay are:
Various security features, including near-field communication (NFC) for all devices, as well as magnetic secure transmission (MST) in devices prior to the S21
Ability to use loyalty, membership, and gift cards in the digital wallet
Exclusive rewards programme
The drawbacks of Samsung Pay
As great as these benefits are, they are only available to Samsung users. So, even if you are an Android user, you won't have access to these unless you own a Samsung device.
In 2023, there are approximately 1.033 billion global Samsung users – this only equates to 14% of all smartphone users worldwide.
Therefore, this leads to questions as to how many people are actually using Samsung Pay – it can be presumed not all Samsung device users have a Samsung Wallet. So, realistically, how many people would your business reach by offering Samsung Pay?
That is why Acquired recommends Google Pay as it works across all Android applications. 
Some Samsung Pay users also note that it can be much slower than other mobile payment options, making users frustrated and less likely to return, potentially limiting any returning customers from purchasing again.
Amazon Pay
In a similar vein to Samsung Pay, Amazon Pay allows Amazon users to make purchases on other websites using their account information. This also includes devices powered by Alexa, so you can use voice control to order your shopping!
One of the advantages of using Amazon Pay is that most people already have an Amazon account. Therefore, the integration to using this type of contactless payment method is quick and easy for any loyal customers. Plus, the checkout process is pain-free as you won't be required to enter your billing and shipping details over and over again.
In terms of security, Amazon Pay allows users to access Amazon's fraud protection service to ensure the user's safety and protection.
The drawbacks of Amazon Pay
This alternative to Google Pay is currently only available in:
Japan
European Union
United Kingdom
United States
If you are a business owner and want to implement Amazon Pay to your website, you will require a physical presence in the country you are selling to. In total, you will need:
A street address
A bank account
A credit card
An Amazon account (although, you don't have to list products for sale to use Amazon Pay)
The payments platform does get some mixed reviews in terms of functionality – in terms of both business opportunities and individual customers.
Of course, to even get onto the platform to make an online purchase, you must have an Amazon account, which some people may not want to do.
Apple Pay
Apple Pay is one of the mobile payment systems supported by Acquired.com. This type of digital wallet offers two-step verification to enhance the user's protection – usually a biometric check such as touch or face identification (ID), or simply a password.
As well as using your Apple Wallet mobile payment app, you can link your Apple watch to your Apple Wallet to make shopping even easier!
Currently, Apple Pay can be used in more than 75 countries and territories and users can hold multiple cards in the Apple Wallet.
Plus, other documents or cards that use NFC technology, such as flight details, hotel reservations, and certain types of gift cards can be uploaded to your Apple Wallet to keep all your important things in one secure location.

Work with Acquired.com to streamline your online purchases
There is a reason why Acquired.com supports Apple Pay and we have seen the following benefits from our customers implementing the payment system:
Increased conversion rates
Faster checkout process
Reach more customers
Data and payments have increased security
We have also seen these results for Google Wallet, so whether you want to implement Apple Pay or Google Pay to your business' online payments, we can help you meet your business goals.
Our specific, custom approach to your online shopping solutions will make sure you get solutions that work for your business. By opting for this collaborative approach, we have become a one-stop-shop platform for every payment need to help you optimise your business opportunities.
Contact us today to help your business profit by implementing our payment solutions to meet your customers' needs.
Acquired.com are an FCA-regulated business, an EMD Agent, and a licensed Payment Initiation Service Provider.