The Customer Journey
A smooth and secure payment experience
Customised hosted checkout matching the look and feel of your brand
Payment authenticated securely within the customer's banking app
Better visibility for you and your customers with payment confirmation via webhook
Account-to-account payments
Key Benefits
Our team of payments experts know the problems you face and how to solve them. That's why we have created our Pay by Bank solution which provides a quick, simple checkout journey, so your customers can authorise payments efficiently.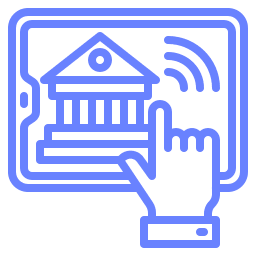 With our Pay by Bank solution you'll be notified in real-time via webhook as soon as the money lands in your Acquired accounts, making payment reconciliation easier.
While card payments refunds can take several days, with Pay by Bank sending refunds to customers couldn't be easier, our solution lets you send money back to the account it came from, instantly.
With no interchange or scheme fees, our solution is more cost competitive and can be significantly cheaper than a traditional card transaction.
Add Pay by Bank to your checkout flow, or embed payment links anywhere. Add your logo and colours to match the look and feel of your brand.
Customer is connected to their preferred bank to approve the payment, without having to enter card details or further credentials.
Once approved, the payment is initiated and the funds are settled into your bank account immediately.
Empowering customers
What is the advantage for your customers?
Simplicity
Remove the friction that SCA creates for your customers during the checkout process by leveraging the simpler authentication methods that Pay by Bank utilises.
Efficiency
Eliminate the need for your customers to have to manually enter their card details or bank account information, creating a faster and more streamlined customer experience.
Trust
Allow your customers to authenticate and approve your payments from within their banking apps, helping them feel more secure when making a payment.
Experience
With Pay by Bank sending refunds to customers couldn't be easier, our solution uses real-time refunds which deliver an improved customer experience.
Key benefits
Simplified. Streamlined. Secure.
Speedy Reconciliation
View transactions immediately in the Acquired.com Hub and receive notifications in real-time when you receive a payment; enabling speedy reconciliation and immediate pay-outs.
Customise the Checkout Journey
Apply branding so that your checkout matches the look and feel of your brand, providing a seamless experience for your customers.