Avoid declined payments and improve your acceptance rates
Out-of-date payment information can result in involuntary churn, lost revenue, and reduced customer satisfaction. Account Updater is an efficient and cost-effective way for your business to avoid declined payments based on out-of-date card and account details.
Seamlessly process recurring payments
See how the Account Updater solution can save you time & money by reducing manual updates.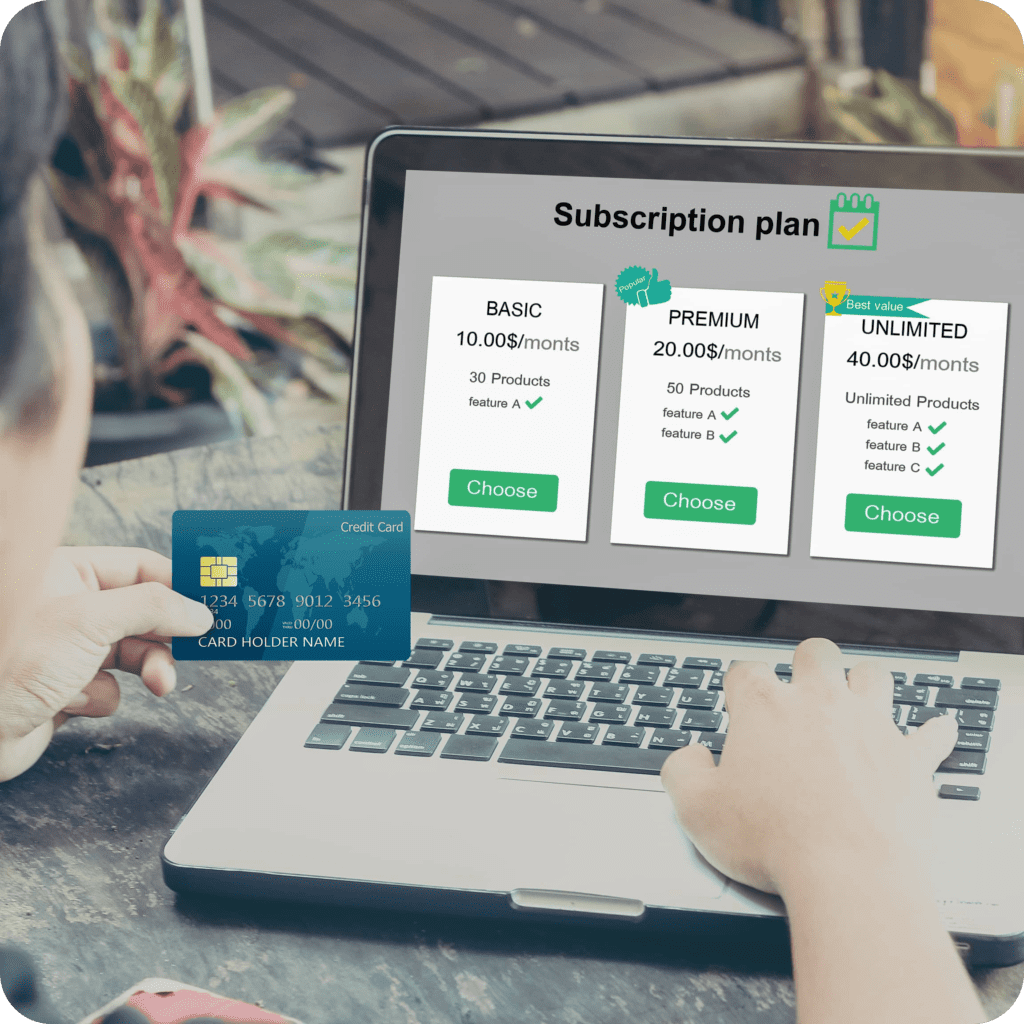 What is Account Updater?
Acquired.com's Account Updater service can automatically update your customer's card information whenever it changes, this includes card numbers, cardholder name, card providers and expiration dates.
By checking for updates from Visa & Mastercard in real-time, your team will no longer need to chase your customers to update their details manually, and your next billing cycle will use the most up-to-date information available.
With Account Updater, the frequency of declined payments from expired cards or out-of-date details is significantly reduced, all without any input from customers! 
What are the key benefits?
Fully automated process
The Acquired.com team can build Account Updater into your own payment flows or the service can be fully automated. When the system is automated, an Account Updater request is triggered in the event that a recurring payment is declined.
Reduce operational costs
As the customer doesn't have to manually update their details, the Account Updater service helps to boost customer loyalty through uninterrupted payment cycles, as well as dramatically reducing operational costs.
How does Account Updater work?
We offer a consultative approach and can tailor the Account Updater service to best suit your business. However, the our core Account Updater process looks like this:
Each month, prior to your next billing cycle, Acquired.com will proactively check the card details for all the tokenised cards you have stored with us that are about to expire.
We will receive a response back from the card schemes for all matched and updated cards.
If new details are available, we will automatically update the tokenised card information within our environment with the new details.
The new card information is set then as the default payment method.
We will inform you of this update via webhook notification.
Once a card is updated, when the next payment attempt is due to take place, the request should be successfully authorised.
Seamlessly process recurring payments
The Acquired.com Account Updater service is unique as we update the original payment token stored by the merchant when we run the system. This results in no changes on your side, allowing you to seamlessly process recurring payments. 
Our solution can also update payment tokens that are due to expire in advance. On a regular basis or recurring dates, the Acquired.com Account Updater identifies existing payment tokens/payment methods that are due to expire and completes an Account Updater request ahead of expiry. This means that payment runs have a higher chance of being successfully authorised and failed payments become less likely.
Of course, this isn't always possible for cases where cards are cancelled, lost or stolen, but payment failures caused by regular card expiry can be almost completely eliminated using our Account Updater service. 
We'll send you a notification of every Account Updater result through the Acquired.com Hub. This allows you to build and integrate your own automated processes to ensure that customers are notified as soon as their account details need to be updated. This also provides you with details of customers with inactive payment methods and allows you to track them within your system.
Which card types are supported?
Currently, Mastercard and Visa are both supported by Account Updater. American Express is not currently supported.
Using Account Updater the Acquired.com system will reach out to Visa and Mastercard for updated card details for any lost, stolen or expired cards and update them on your behalf - you don't need to do anything!
Save the time & cost of manual updates
By regularly checking these details against your existing customer database, we can help our merchants reduce the number of declined payments on the grounds of out-of-date information.
The standard method for merchants to update account information before the development of Worldpay's Account Updater was to regularly submit a batch showing the existing card information, and then request Worldpay, Visa or Mastercard to check for any updates. These updates would then be processed and ready for the next billing cycle.
However, this is a relatively slow process and requires several days to accumulate data from all of the relevant card networks and issuers. Additional time is also needed to collate a response file and share that information with merchants, by which time more details may have changed.
Alternatively, merchants would need to wait until payments actually failed before taking any action and then send requests to users in the cases of failed payments. Users would need to manually re-enter their details into the payment system for each individual merchant that uses those details. 
A huge benefit of the Account Updater solution is that it automatically keeps on top of your customers' tokens. This eliminates the need for direct customer communication to update payment details. It also increases your authorisation rates as you have card numbers and expiration dates updated when you need them.
How recurring payments work
Customers authorise merchants to automatically withdraw funds from their accounts on a regular basis for goods and services they receive on an ongoing basis. The merchant will automatically deduct the amount at predefined intervals the customer's permission is retracted or the subscription expires. There are generally two types of recurring payments: regular or fixed recurring payments and irregular or variable payments.
Fixed recurring payments
Whenever a customer makes a fixed or regular payment, they are charged the same amount each time, for example, gym memberships, streaming subscriptions and phone contracts.
Variable recurring payments
A variable recurring payment, on the other hand, is one in which the amount charged changes based on the customer's use of the product or service. Electricity and other utility bills, for example, can change month by month based on consumption.
The advantages of recurring payments
Less time spent on administrative tasks
With automated recurring payments, invoicing and payments can be handled more efficiently and cost-effectively. Once you set up the payment plan, the software will handle the payment processing for you. As a result, your business will spend less time chasing down late payments, leaving more time for other important tasks.
Improved protection against fraud
As recurring payments use the same details every time, and the Account Updater takes care of any updated details automatically, reducing the likelihood of fraudulent payments. Prevention technologies like tokenisation also save resources that would otherwise have to be used to detect and resolve fraud.
Improved customer relationships
Since customers only have to enter their billing information once, recurring payments are highly convenient. Recurring payments deduct funds from their bank accounts automatically on the appropriate billing date, helping build strong customer relationships and increase loyalty without additional effort from the merchant.
Reduced late payments
In addition to affecting revenue, late payments also damage customer relationships. The recurring payment system allows you to configure it once and rest assured that it will collect payments automatically according to your schedule.