Banking Unlimited
Build your own Banking Experience
Our API-driven solution empowers you to create a seamless experience for your customers.
Open bank accounts in seconds
Receive real-time updates for every payment
Transfer funds instantly between your accounts
Scalable Solution
Our solution is built for scale
Our cloud-based infrastructure is designed to help organisations scale their businesses faster with secure data replication, 99.99% guaranteed uptime and best-in-class data storage. This is why companies around the world trust us as their payments partner.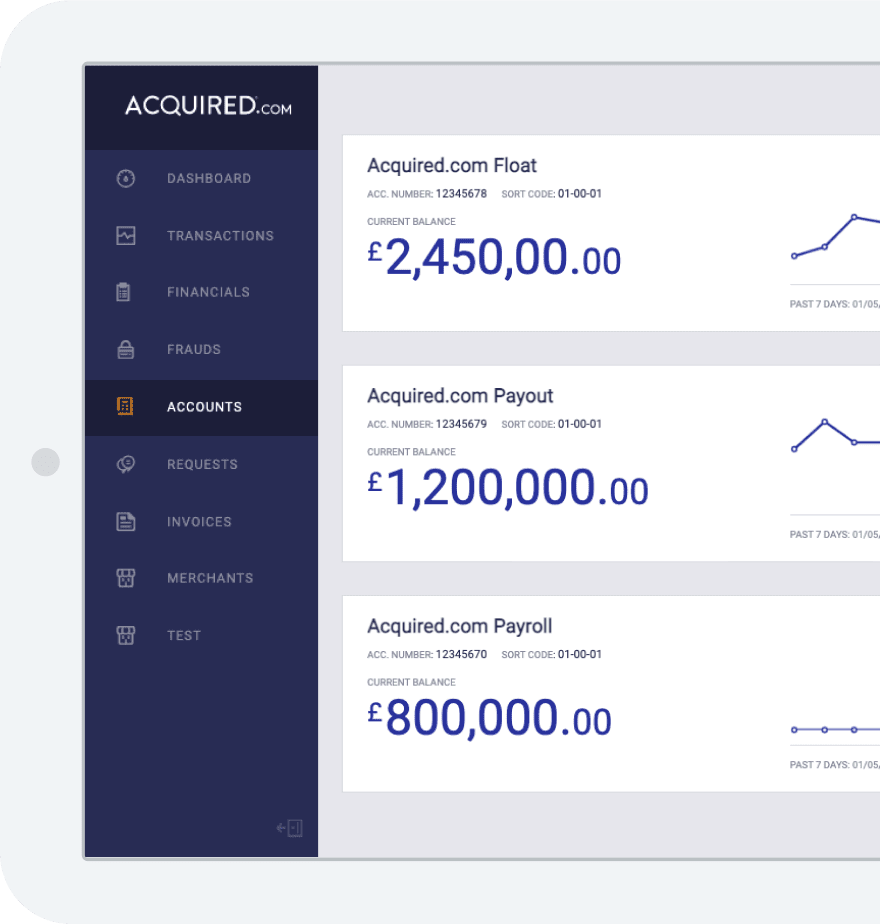 Recon reimagined
Sub Accounts
Segregate your funds across unlimited accounts to simplify the reconciliation process.
User-friendly features
Statements and summaries
Access a complete summary of all your account transactions with our auto-generated monthly bank statements and daily summary reports.
Bulk uploads
Make customer payments in bulk to eliminate human error and reduce operational costs.
User roles
Configure banking permissions for each of your users, secured with two-factor authentication.
Balance thresholds
Automate the management of your account balances with our bank account balance thresholds feature, enabling your business to continue running seamlessly.
What is Digital Banking?
Online services have become indispensable in recent years, including digital banking solutions. Digital banking offers customers (both personal and business customers) the opportunity to manage their finances with ease, and improve their personal and business finances using a range of innovative digital cash management services.
Digital banking uses these technologies and more to offer an alternative to traditional banking services.
Quicker payments and cash movement system
The advantages of digital solutions banking
Banking services clients benefit from instant transfers between accounts on the Acquired platform, and we use the same payment rails as major banks. This allows us to manage Faster Payments, as well as a range of internal transfers and quick movement solutions.
By being able to move money quickly and process payments fast, businesses are able to easily complete last-minute, rush or emergency payments if required. Customers can also avoid late fees, unauthorised overdraft payments and credit score issues. This helps improve the customer experience for your organisation.
Merchants are also less likely to have to deal with failed payments if payments can be made with Faster Payments, as they typically involve a "credit push". This means that users have to have sufficient funds before the payment is executed. Quick payment options, both within your banking provider and externally, are an important part of ensuring control of liquidity for businesses, and being able to implement business finance management solutions effectively.
Using an API-driven solution with Acquired, our customers can open accounts in seconds and instantly move funds between accounts.
Transparent fraud protections and financial crime management
With data and analytics flowing seamlessly through your systems when you use Acquired's banking services and payment gateways, you can detect and prevent financial crimes, reduce risk and meet regulatory compliance requirements more efficiently.
As more organisations move online, the number of online threats and the sophistication of hackers and scammers only grows. Data and transactions related to financial services are highly sensitive, so they should be protected and the systems used to process them must be highly secure. This is only going to become more important over time.
The Acquired banking platform allows our customers to monitor their transactions manually and automatically and immediately flag any fraudulent transactions before they become an issue, effectively allowing secure online financial transactions.
For business banking, our highly flexible platform provides unparalleled risk mitigation and safety through advanced analytics and intelligent interfaces. The Acquired digital banking solution includes:
Secure Payments for all of our digital banking service customers. This includes customisable strategies for your industry and unique business model.
Compliance with all relevant regulatory requirements, so you can have confidence in the Acquired platform and service.
Automated alerts allow you to quickly intervene and prevent fraudulent activity, but also reduce unnecessary human intervention, saving you time and money.
In-depth analytics to quickly detect and prevent suspicious user activity or suspicious transactions.
Reconciliation made simple
Through the Acquired virtual banking platform, our customers can streamline their collection and reconciliation processes in a way that makes sense for their business. Reconciliation can be a complex process, particularly if something isn't as it should be!
With Acquired, reconciliation can happen instantly as payments come in, preventing you from needing to carry out a long, arduous reconciliation period. By automatically aligning your payments with your statements, you can see quickly and clearly where your payments are coming from.
This helps you to quickly identify a range of potential issues and opportunities, including:
Internal bookkeeping errors
Wrongful payments, suspicious activity, and fraud
The overall financial performance of the business
Full financial records ahead of filing taxes or having to complete tax returns
Profitability tracking for certain products, services, or projects.
You can also collect payments into separate or segregated accounts on a regular basis which makes the reconciliation process even simpler!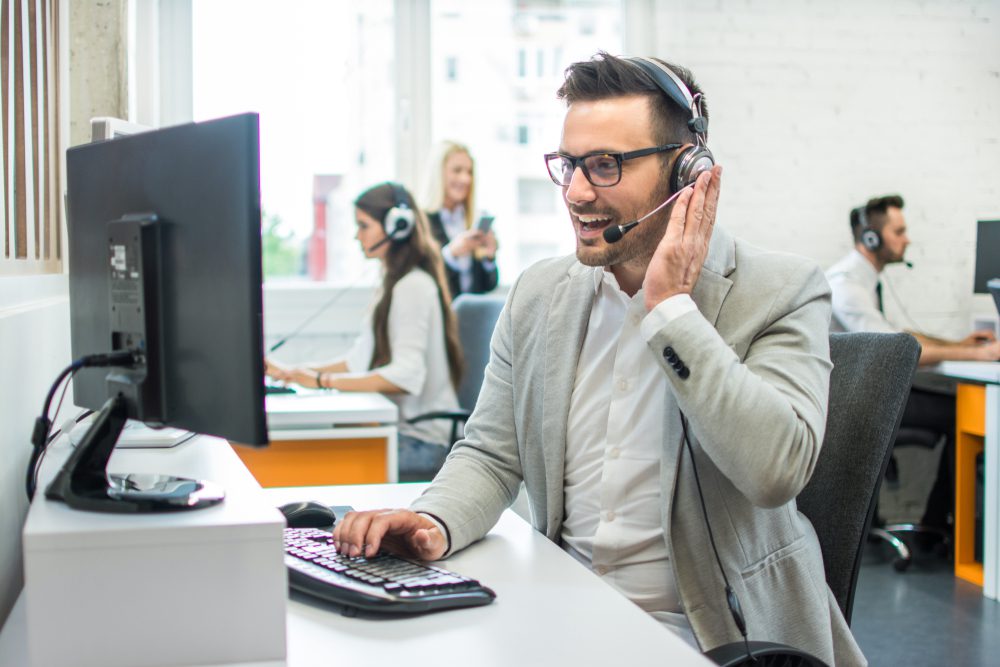 A simple online account onboarding process
Throughout the first few weeks of your journey with Acquired banking, our team will be on hand proactively checking on your key data and progress to ensure everything is running smoothly.
With Acquired, you can also automate the management of your account balances with our bank account balance thresholds feature. This can be set up during the onboarding process and enables you to automatically balance your business accounts based on the unique needs of your business. All this happens without you having to be involved or permanently monitor your accounts and balances.
Easy-to-use online banking dashboards
As well as your reports, the Acquired digital banking allows you to build your own displays to create an easy-to-understand digital banking interface that is perfectly tailored to your needs. Our team will work with you during the onboarding process and beyond to ensure you have a digital banking platform that works for you.
As well as your own bespoke dashboards for both real-time and historic reports, you'll also receive real-time updates for every payment, allowing you to accurately monitor transactions, prevent fraudulent activity and improve your payments strategy over time.
Cloud-based, scalable solutions
Our infrastructure has built-in redundancy on all levels and we maintain two active data centres which are geographically separated for additional security. Since both of our centres support live transactions and primary data is shared between locations, in the event of a disaster, all key information will be safe.
We are able to scale our operations quickly and efficiently in order to meet our clients' requirements thanks to the cloud infrastructure system we use. This allows us to offer a uniquely tailored solution that meets the specific needs of your organisation at any given time, and to expand those solutions seamlessly when your needs change.
Because our infrastructure is based on a cloud platform, we also have minimal physical vulnerabilities, unlike a physically-based system would.
Working with the Acquired team
Our account management team has an extensive understanding of the requirements of their clients, as they operate only in their specialist sectors. That means they'll already be aware of the difficulties your organisation may face, and be able to offer solutions based on their experience. Utilising our consultative approach to understand your banking requirements, we can use the knowledge of your business and sector to help collaboratively create a banking platform that works for your business model.
FAQs About Digital Banking Services
No, it is not, but it can be easy to confuse the two. Digital banking generally refers to banks that exist fully online, like Acquired. Digital banking is a growing alternative to traditional high-street banks and can offer both individuals and businesses better rates, more flexibility and increased transparency when it comes to their accounts. Digital banking also refers to the full sphere of fintech as it exists in the banking sector – including things like payment gateways, reporting, internal reconciliation software and everything else that is included in the "back-end" of your online banking portals!
Online banking refers to the ability of consumers and businesses to manage their accounts and payments online through a web portal or app. Online banking apps on your phone allow you to manage your accounts and read statements on the go, without having to communicate directly with your banking provider.
All digital banks will have online banking options, but they are two separate concepts!
PayPal is not a digital bank, even though there are lots of similarities on the surface. After all, it's an entirely online platform that lets individuals and businesses send, receive, store and convert money. However, your PayPal account is not a bank account, and PayPal itself is not a bank. This means that if you leave money in your PayPal account, it is not protected and insured the same way it would be with an FCA bank, building society, or credit union.
Both traditional and challenger banks are increasing their digital footprint in order to better meet the needs of their customers. Both corporate banking and personal banking have been affected by new technologies such as artificial intelligence and machine learning, and adding more digital channels allows them to deliver more innovative products, make the lives of their customers easier and improve banking customer loyalty.
While digital banking is an excellent option for most consumers and merchants, there are some disadvantages.
Digital banks tend to be smaller than large, high-street banks. This means that they may have less infrastructure behind them, but it also means they are more agile, better able to adapt to market changes and better able to proactively work with clients. You're also more likely to get better, more personalised customer service from digital banks than household names.
Digital banks also don't have in-person locations. You can't visit a branch as all the operations are carried out online. For this reason, online banks have better online, telephone and live chat support than brick-and-mortar banks, and out-of-hours support is more comprehensive, compared to traditional banking institutions. The overheads of digital banks are also considerably lower, which is something that can be passed on to their customers.
Digital banking is a type of fintech, but not all fintech relates to digital banking. Fintech is short for "financial technology", and refers to the thousands of ways technology integrates with the finance sector. This might be related to cash handling, money and budgeting advice, online investing platforms, online payment processors, digital banking apps, and payment gateways as well as digital banks.