Payment Disbursement
Send and receive money in seconds. Using the same UK Faster Payment rails as major banks we're able to process your payments quickly and securely, supported with real-time updates.
Banking unlimited
Build your own Banking Experience
Our API-driven solution empowers you to create a seamless experience for your customers.
Open bank accounts in seconds
Receive real-time updates for every payment
Transfer funds instantly between your accounts
Scalable Solution
Our solution is built for scale
Our cloud-based infrastructure is designed to help organisations scale their businesses faster with secure data replication, 99.99% guaranteed uptime and best-in-class data storage. This is why companies around the world trust us as their payments partner.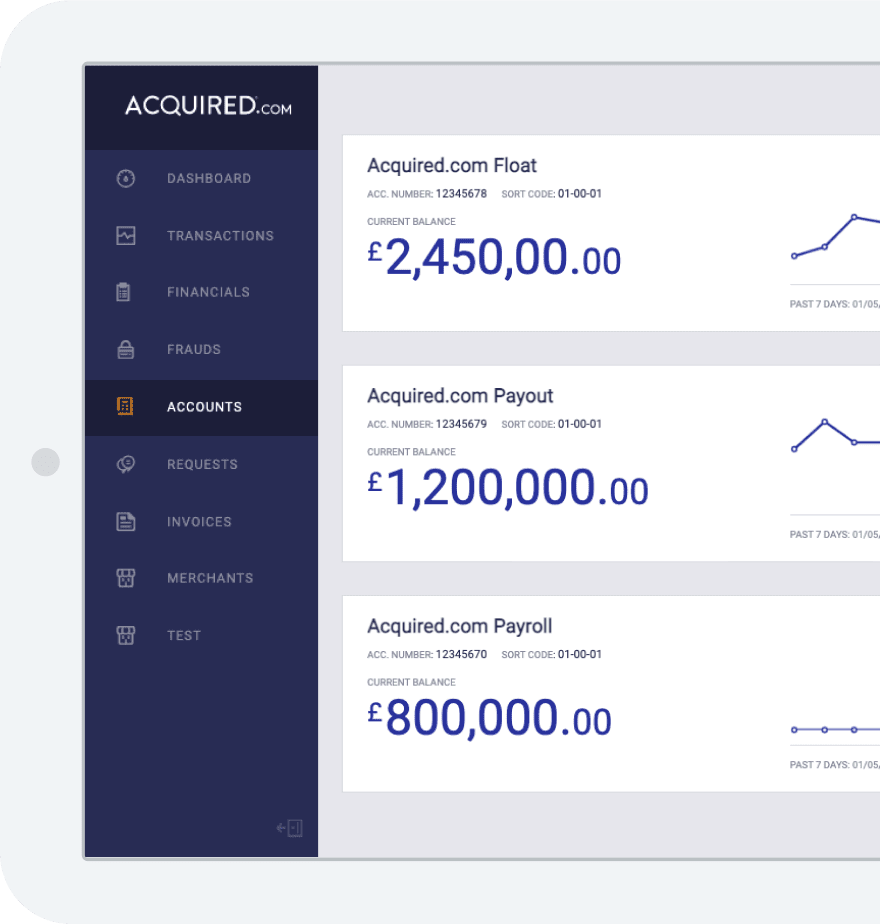 Recon reimagined
Sub Accounts
Segregate your funds across unlimited accounts to simplify the reconciliation process.