Accept payments online
Accept payments via web, mobile and virtual terminal.
Apple and Google Pay
Increased conversions with multiple payment methods.
Fully certified
PSD2 SCA and PCI DSS compliant.
Always available
Excellent customer service and reliability are at our core.
Scalable environment
Cloud infrastructure that's scalable to meet your demands.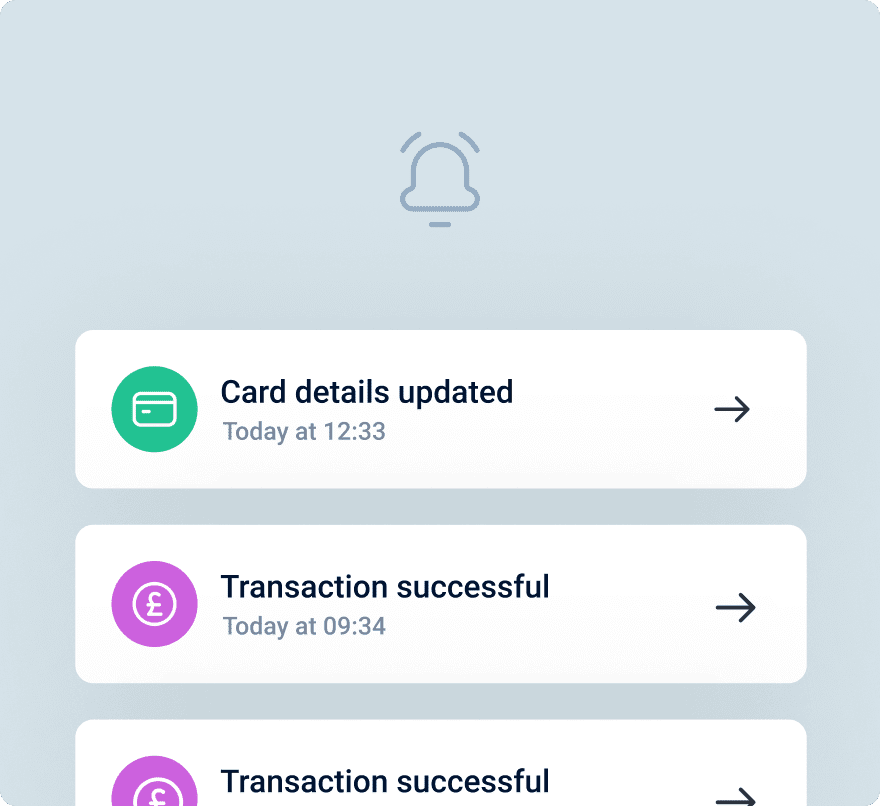 Automating manual processes
Let us take care of the legwork
Our payment technology is designed to improve efficiency, so we've automated manual time consuming processes such as handling disputes and maintaining customer card information – making your life that little bit easier!
Optimisation
Unlock insights from your payments
Reduce customer churn by increasing the acceptance rates for your payments.
Response Codes
Payments fail for a variety of reasons. We provide explanations as to why a transaction was unsuccessful, allowing you to correctly handle these failures and deliver an improved experience for your customers.
Intelligent Routing
We use machine learning to optimise payments, routing transactions through different payment rails and acquirers to increase your acceptance rates.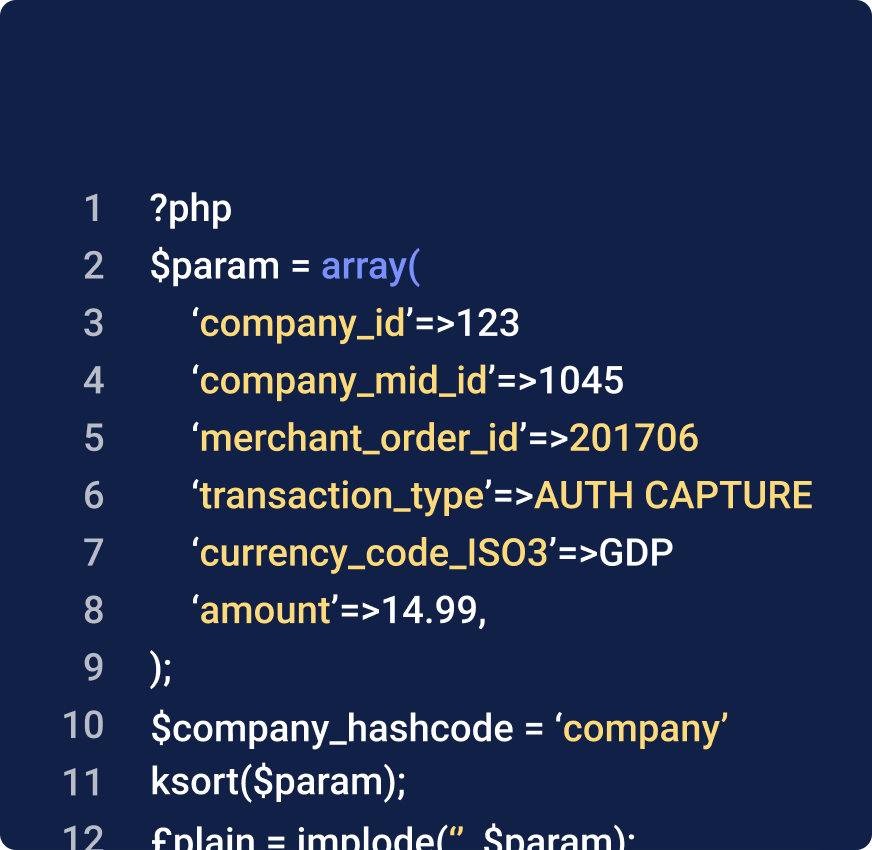 Flexible integrated payment solution
Ease of integration
When integrating, our team provide developer support every step of the way. Speak to one of our payments experts to find out which of our integration methods is best for you.
Working with Acquired
What makes Acquired.com different?
When you choose Acquired.com as your payment processor, you can feel confident you are benefiting from a solution that is efficient, effective and intelligent, and will help streamline and optimise your payments ecosystem.
As one of the country's largest independent payment specialists, we are passionate about creating optimised and compliant solutions which best meet our customer's needs.
We are highly attuned to our merchant's needs and continuously innovate to build customer-led solutions. This allows us to grow and scale effectively alongside our clients and their growth cycles. We are always looking to add new features to our payment processing solution, including: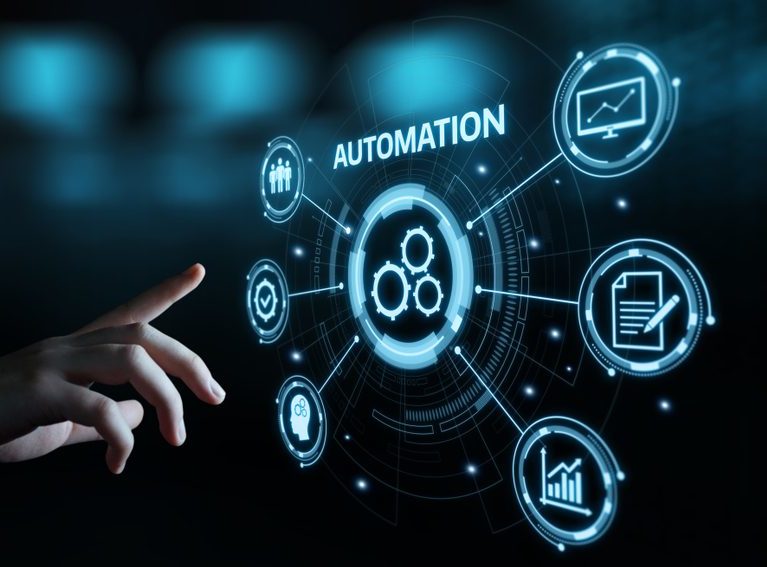 Automation
At Acquired.com, we are passionate about utilising automation to save our clients time and optimise their payment strategies. By taking advantage of new technologies, ideas and insights, we build future-proofed and practical products for our clients that improve their conversions.
Handling disputes is something that many merchants find takes up a significant amount of time. At Acquired, we've built a system that allows our clients to view and handle disputes with just a couple of clicks and to defend their business from problems caused by disputes.
For businesses with a recurring payments model, Acquired has developed our Account Updater solution that accesses the Mastercard Automatic Billing Updater and Visa Account Updater services through a single integration. This solution updates user details before payments are due, to reduce the likelihood of a failed payment, loss of income and unhappy customers. We will initiate a request on our clients behalf in the case of expired cards, cards due to expire and those reported lost or stolen, which means that neither merchants nor customers have to do this manually.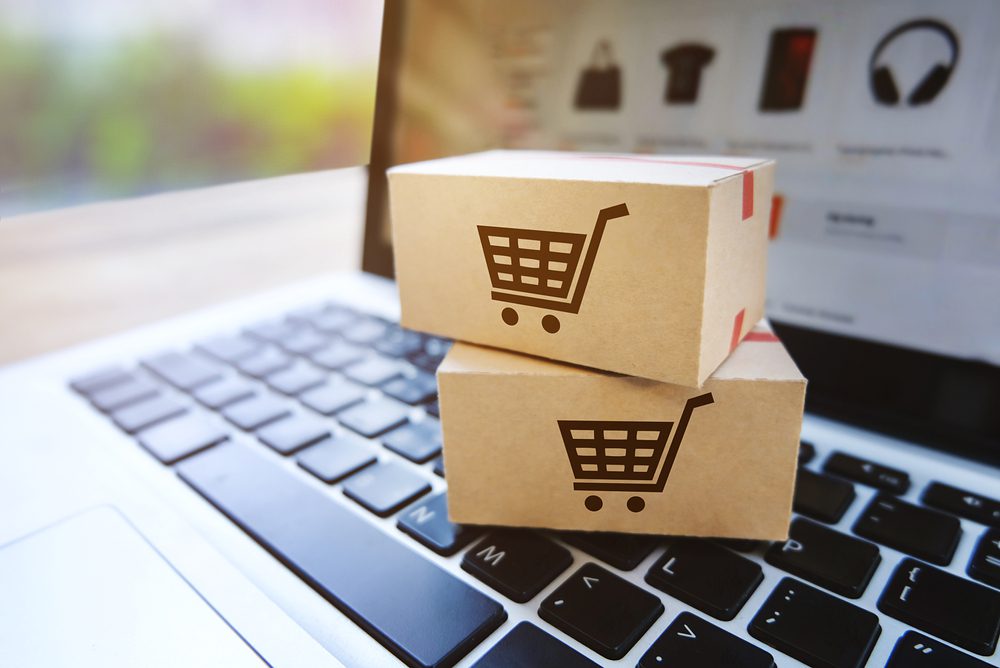 We can automate this service to trigger a request from the card provider or the customer or can build these automations into your own payment flows. By using automation in this way, we can help improve end of month payment runs and ensure that you have a higher number of successful recurring payments, all without the need to collect new card details directly from the customer!
We also utilise real-time notifications for our merchant customers, allowing merchants to take immediate action when key events occur on your account. Rather than having to search multiple systems for critical information such as declined payments, the Acquired platform directs you straight to the root of the issue, so you can fix it straight away.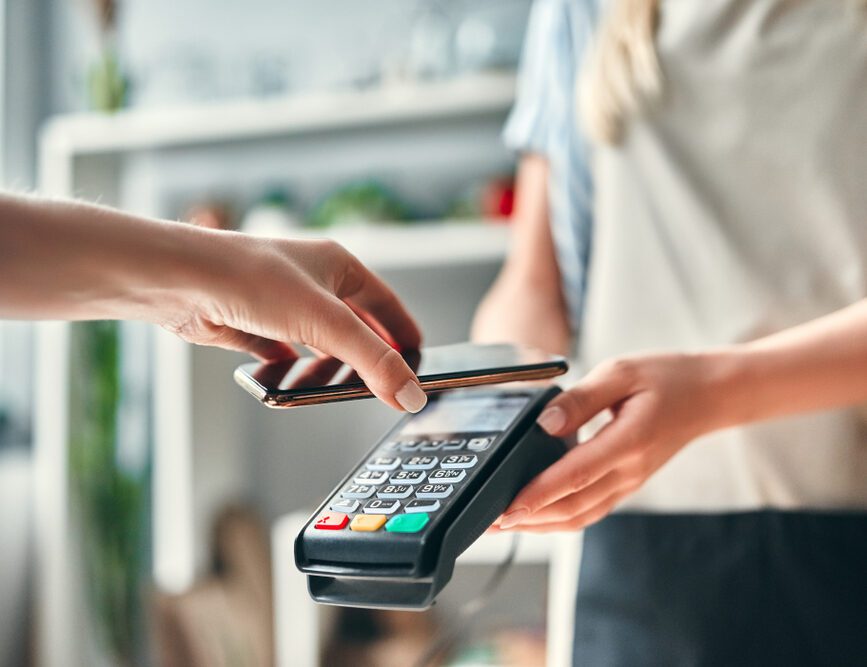 Reporting
One of the biggest differences the Acquired platform makes for our customers is the extensive reporting suite we offer and the insights that this can give to users.
Using a range of intelligent data sources, the Acquired dashboard automatically generates easy to read reports with both real-time and historic data options. Our historic reports can be updated daily as we pull all of the available data from our acquiring partners, and present payments data in a single, simple display. Using the insights from the Acquired reporting suite, businesses are able to optimise their payments strategies, increase profitability and improve their bottom line!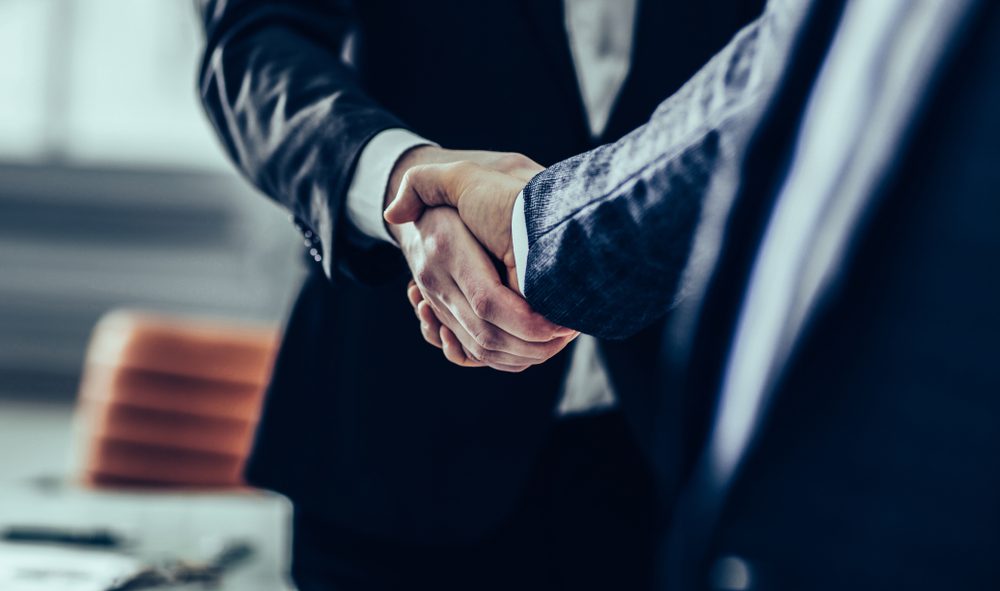 Scalability & reliability
Acquired's infrastructure is fully resilient, with built-in redundancy at all levels. We have two active data centres, geographically dispersed for additional security. Both of our sites accept live transactions and primary data is shared between both locations, so in the event of a disaster, all key data will remain safe.
By working within a cloud infrastructure system, Acquired is able to quickly and efficiently scale our operations in line with the needs of our clients. All of our packages are tailor-made to each individual organisation we work with, which means that everything we do is entirely bespoke to what your business requires from your payments partner.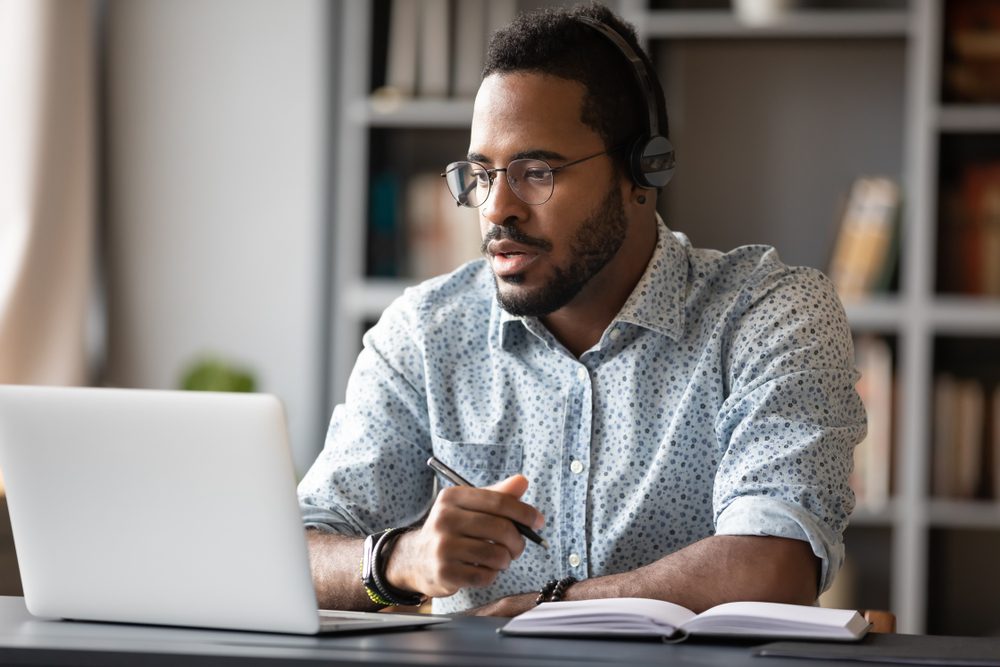 Our service
Our solution architects and team work closely with your business to build a bespoke solution from the ground up. Based on your needs, we take our signature consultative approach to understand your payment processing requirements and use this to collaboratively design the right solutions for your organisation, starting from day 1.
Of course, the initial phase of integration and the first few days/weeks in live environments are absolutely key to getting the most out of the Acquired platform. That's why our integration specialists take extra steps in the first few weeks of our clients' lifecycles with us, to ensure the transition is as smooth as possible.
Our teams will also analyse your traffic daily after go-live in an effort to identify any areas that can be improved, delivering detailed reports on the analysis of your transactions. We'll also monitor your authorisation rates and check to make sure that your system is responding correctly on a daily basis.
Even after the initial integration activity has been carried out, our team continues to proactively feedback and monitor our clients' integrations. We'll provide advice and recommendations on changes where required to ensure that the Acquired platform is integrated as quickly and as effectively as possible, for all of our clients. We're also on hand in case of internal updates from your developers, to ensure there is minimal downtime when changes are carried out internally.
Our team
Among Acquired's Account Management Team are industry experts who only work with clients within their particular industry. Our goal is to solve customers' payment issues through our consultative approach and with our best in class services. You can contact our team directly by phone or email, and instant messaging services if you need more immediate assistance with your payments.
As well as being on your side when it comes to day-to-day issues, we also provide your business with regular reporting and transaction analysis, to help optimise payment processing and improve authorisation rates.
Card processing works by going through a few separate stages. These are the same regardless of whether you're utilising online payment methods or in-person card payments.
The authorisation process is the first stage in card payments where card details and purchase amount are verified and authorised by the issuing bank. This process happens in a matter of just a few seconds, and ends with an approved or declined status for the cardholder.
A consumer presents their credit or debit card (swipe, tap, insert or make an electronic payment via contactless or by entering their number for online credit card payment) to a merchant in exchange for goods or services.
The merchant then sends an authorisation request to their payment processor.
The payment processor submits the transaction to the appropriate card association (Visa, Mastercard, American Express etc.), which passes it on to the issuing bank.
When the issuing bank receives the request, it will look at things like the card CVV, AVS validation and the expiration date of the card, as well as account details such as funds or available credit, any past payments, if the account has been closed or expired etc. Then the issuing bank will approve or deny the transaction.
Finally, the issuing bank will send the approval or denial status back to the card association, which goes to the merchant bank and then to the merchant.
The card authorization process takes only a matter of seconds. Once a transaction has been authorised, the settlement and funding processes begin:
Merchants send regular batches of authorised transactions to their payment processor (usually at the end of their working or trading day, but this can vary based on the organisation).
Card associations then communicate debits with issuing banks in their network based on the details of the transaction provided by the payment processor.
The issuing bank then transfers funds for the transactions from the cardholder's account to the merchant bank.
The merchant bank then deposits funds into the merchant account, where they can be used by the merchant.
Most settlement and funding processes take place overnight, helping merchants to receive their payments as quickly as possible.
How do Faster Payments work?
The Faster Payment Service is a real-time payment service that was introduced in the UK in 2008. The aim of Faster Payments is to reduce payment times in bank-to-bank payments. The Service works by checking the payment instructions and forwarding them from the sending bank to the receiving bank in order that funds can be successfully transferred in almost real-time. Every UK bank and building society in the UK is now able to send and receive Faster Payments.
Acquired uses the same Faster Payment rails as banks and is able to process payments quickly and securely, supported with real-time updates.
In order to account for their respective portions of the transaction, each party charges a fee to process electronic payments. As a general rule, merchants pay percentages of total sales as a fee for each transaction. This fee is usually a fixed percentage or a variable percentage.
These transaction fees pay for:
Verification and transfer of funds by banks and financial administrators.
For credit card networks to approve the transactions and send or request the funds.
Payment processors and payment gateways to execute the transaction.
Payment methods and data usage, as well as the merchant's type of business, can also affect the fees charged. At Acquired, our pricing models are entirely bespoke to each of our customers, providing them with industry-leading technologies, services, and insights tailored to your needs.
An Online payment gateway is cloud-based software that connects a customer to the merchant. A payment gateway is the virtual equivalent of a point of sale (POS) terminal and allows for card-not-present (CNP) transactions in which the buyer and seller never meet face to face. Debit or credit card information is entered on the website, in a hosted checkout form, or on a mobile app. Online payment gateways are essential for eCommerce websites.