Accept payments online
Accept payments via web, mobile and virtual terminal.
Automation
Let us take care of the legwork
Our payment technology is designed to improve efficiency, we've automated manual time consuming processes to make your life a little bit easier.
Optimisation
Unlock insights from your payments
Reduce customer churn by increasing the acceptance rates for your payments.
Response codes
Payments fail for a variety of reasons. We provide explanations as to why a transaction was unsuccessful, allowing you to correctly handle these failures and deliver an improved experience for your customers.
Routing
We use machine learning to optimise payments, routing transactions through different payment rails to increase your acceptance rates.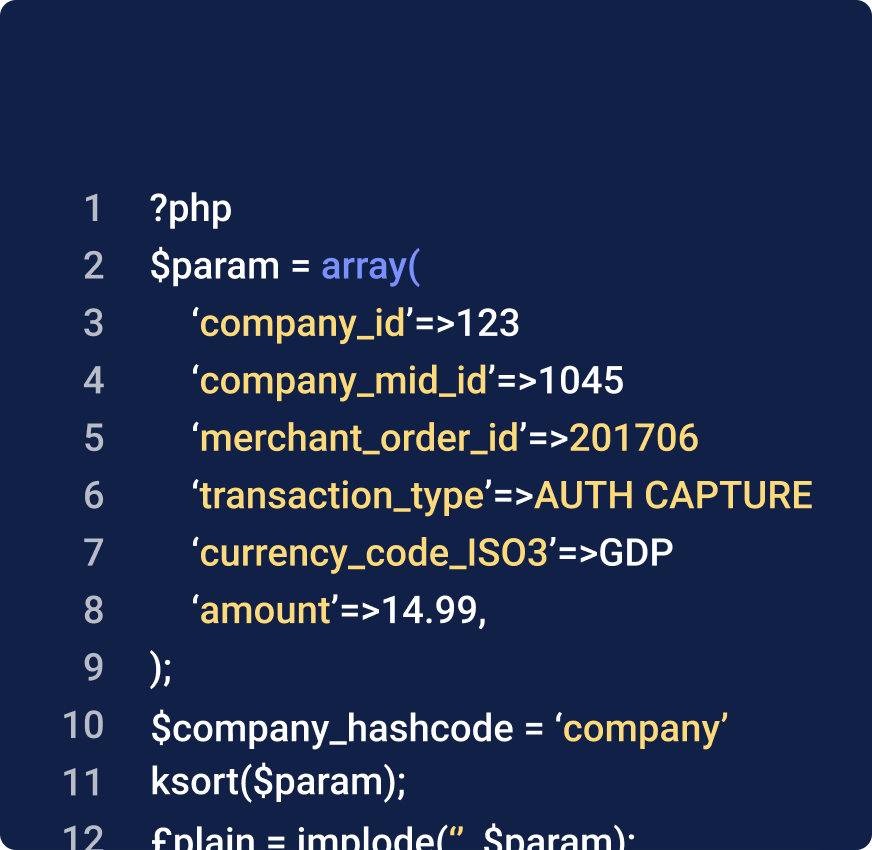 Flexible integration
Ease of integration
When integrating, our team provide developer support every step of the way. Speak to one of our payments experts to find out which of our integration methods is best for you.