There are a whole host of payment options available in today's digital banking world, which means users expect a seamless experience when making a bank transfer. One of these types of payment options is Faster Payments, which provide individuals and businesses with the ability to send and receive funds in a matter of hours.
In this guide, we'll take a look at Faster Payments, what they are and how they work, as well as answer the question "how long do faster payments take?"
What are Faster Payments and how do they work?
Faster Payments is a way to send money in the UK electronically. Its key selling point is that all payments are carried out very quickly, with money arriving in the recipient's bank account in almost real-time! Compared to traditional systems like Bacs or CHAPS, Faster Payments facilitate a quicker, easier, more efficient way to move money around.
Faster Payments was first released in 2008, and has been used with increasing popularity ever since! It's operated by Pay.UK (the same company that manages Bacs payments in the UK, among a range of other banking services). It was originally an initiative to improve electronic banking services by enabling mobile, online, phone and standing order payments to move considerably more quickly and securely between bank accounts in the UK at any time of day!
In 2014, a new access programme was launched which meant the number of participants in the Faster Payments framework has more than tripled in the last 10 years, and in 2018 the first non-bank joined the Faster Payments System!
For customers, if a transaction is made where both the sender's bank and the recipient bank are direct participants of Faster Payments, then funds are usually available immediately (though can take up to two hours). Even if one bank is not a member of the Faster Payments Service network, immediate payments are still possible, though not guaranteed!
The Payment Services Directive (PSD) states that financial institutions in the UK must ensure that payments made via mobile, internet or phone banking (including standing orders) are received by the end of the following business day. This is a significant improvement over previous payment methods which could require up to three working days for completion. Ultimately, Faster Payments provides individuals and businesses alike with a much quicker and more efficient service for sending and receiving funds.
The different types of Faster Payments
There are four key types of Faster Payments, all of which are supported by any of the banks and financial services providers in the Faster Payments Service network:
Single Immediate Payments – One-off payments that individuals and businesses can create manually using online banking, telephone banking, mobile banking, or in-person at a branch. Single Immediate Payments will be made instantly and funds will arrive to the recipient in less than 2 hours.
Forward-dated Payments – Forward-dated payments are set up in the same way as single immediate payments, but instead of being sent instantly, the payment is scheduled for a future date or time. The payment will arrive within 2 hours of the specified scheduled time.
Standing Orders – Standing orders are set up to pay a set amount on a regular basis. Faster Payments is great for recurring payments and regular payments like these as they deliver funds the same day, so there is no disruption to recurring services such as subscriptions or regular invoices, for example.
Direct Corporate Access – Direct Corporate Access payments are typically adopted by larger businesses and involve a greater level of complexity. Direct Corporate Access allows a bank or building society to offer their business customers the same level of service as personal banking payments made with Faster Payments. DCA also supports larger payments and multiple payments in one transaction, streamlining the payments process for businesses and refining their payment strategy.

How long do Faster Payments take?
Normally, a Faster Payment arrives within minutes, although sometimes it can take up to two hours. A Faster Payment will always be credited by the end of the following business day, assuming you're making the payment to another bank or building society that's also a member of the Faster Payments scheme.
Faster Payments can be made at any time of day or night and will run on the same timelines whether you're sending within regular business hours or not.
Faster Payments vs Bacs and CHAPS
As we've already mentioned, Faster Payments are electronic payments that can be made online, on mobile, over the phone or in-branch. Payments to and from participating banks and building societies will arrive almost immediately.
CHAPS
CHAPS payments are the next fastest option for individuals and businesses wanting to send money quickly, offering same-day payment options. CHAPS transfers are guaranteed to arrive on the same working day, as long as the payment is made within working hours. They can be set up online or over the phone (where payments will arrive by 3:30 pm) or online (where payments will arrive by 5 pm).
If payments are made outside of working hours or on bank holidays, funds will usually arrive the next working day.
BACS
Bacs was the original account-to-account payment system and has been around for over 50 years! They are usually used for direct debits for business customers today and can take up to three working days to clear.
Are Faster Payments Secure?
The transfer journey for money in a Faster Payments system is highly secure, but the fast-acting nature of these payments means that it is difficult to get money back or cancel a payment once it has been sent. It's also incredibly difficult to get money back if it has been sent in error, something that scammers and fraudsters can take advantage of.
There are a few types of Faster Payments fraud that individuals and businesses alike need to be aware of:
APP fraud – As money can be sent efficiently and quickly using Faster Payments, fraudsters can use a range of different tactics to get users to send money. Once the funds have been sent, it can be incredibly difficult to trace and return the funds as they can be moved out of the recipient account again so quickly.
BEC/CEO fraud – The rates of business email compromise (BEC) and CEO fraud have grown due to the rise of hybrid and remote working. Criminals may pretend to be a vendor, customer, business partner or even the CEO in order to steal account details or authorise payments from lower-level employees. Phishing scams can also be used in conjunction with BEC and CEO fraud to give the scammers even more information about an individual or business and further legitimise their scam.
Romance scams – Romance scams are a type of fraud where criminals meet victims on social media or dating apps. They will then start up an online relationship with them and gain their trust through a range of different methods. Once they have the trust of the victim, they'll ask for money for a whole host of reasons, which is then impossible to return.
Of course, the risk of fraud is not unique to Faster Payments. These scams can be carried out regardless of the payment type, however, with Faster Payments, the speed of the payment means there is no going back once the money has been sent, and it is notoriously difficult to reclaim funds sent via Faster Payments.
It's incredibly important for individuals and businesses to be aware of these types of scams, be cautious when sending money to someone they don't know or have never met in person, and never send funds to someone you don't trust. Many banks now prompt additional checks when sending money via Faster Payments, particularly to a new payee, to counteract this and make sure transfers between accounts stay safe.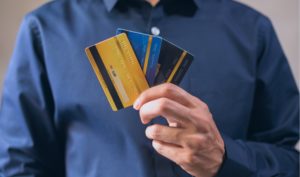 Which banks are direct participants of Faster Payments?
The vast majority of banks and building societies operating in the UK support Faster Payments. Less than 0.1% of UK accounts cannot send or receive Faster Payments (these are mostly personal savings accounts). Most banks will also have a sort code checker when making payments so that users know in advance if their Faster Payment will be supported. The banks that support Faster Payments technologies are:
Atom Bank
Barclays
BFC Bank
Cashplus
Citi
Clear Bank
Clydesdale Bank
Co-operative Bank
CreDec
Danske Bank
Ebury
Elavon
Equals Money
HSBC & HSBC UK
JP Morgan
LHV
Lloyds Bank
Metro Bank
Mettle
Modulr
Monzo
Nationwide
NatWest
PayrNet
PPS
Prepaid Financial Services
Revolut
Santander
Square
Starling Bank
Tandem
Tesco Bank
The Access Bank UK
TSB
Turkish Bank UK
Wise
Virgin Money
Managing your payments with Acquired.com
At Acquired.com, we work with payments of all kinds every day. Our team are experts when it comes to helping our customers understand the movement of their money, streamlining their operations and making the most of their payment processing strategies.
To learn more, please don't hesitate to get in touch with our team!